The MicroBlocks Activity Kit offers an excellent introduction to physical computing for educational environments. Each of the 10 micro:bit boards plus accessories are neatly packaged in a small container, and all 10 fit nicely in a little "suitcase". Made in partnership with OKdo and TinkerGen. Available globally from RS Online -- select your regional distributor and then search for "MicroBlocks Activity Kit".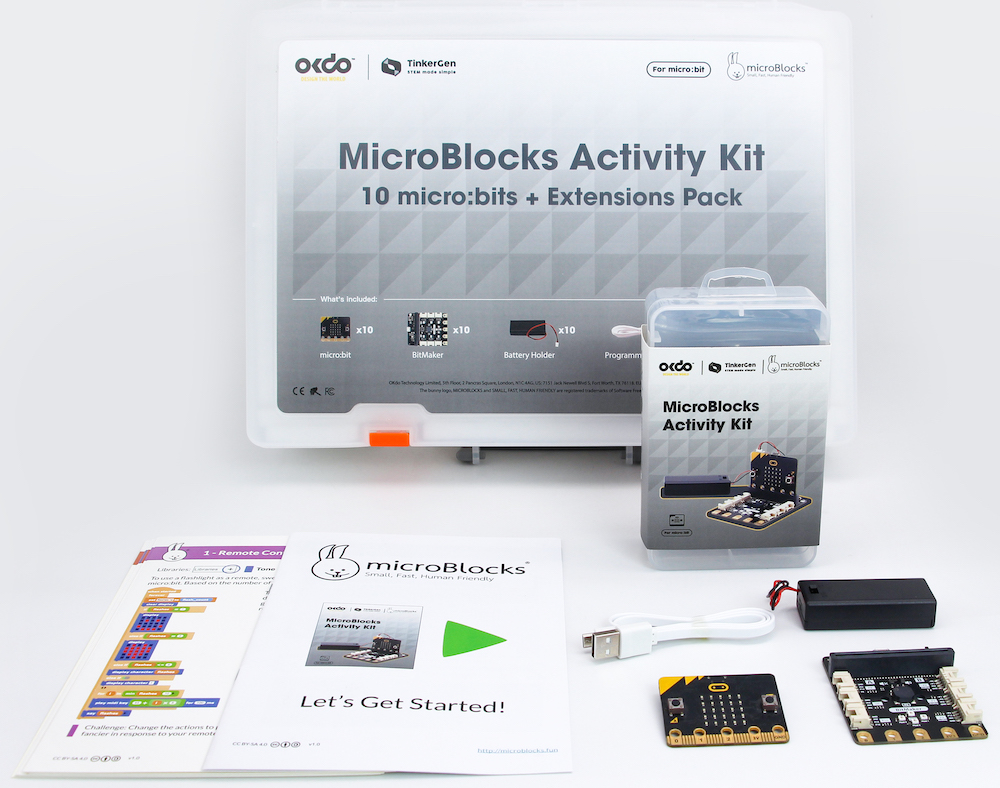 What's in the kit?
10 micro:bit boards (v1)
10 BitMaker extension boards (speaker, 4 RGB LEDs, Grove connectors)
10 USB cables
10 battery holders (for two AAA batteries)
1 Getting Started Guide
10 different MicroBlocks Activity Cards, each designed specifically for the kit
Each of the 10 hardware elements are packaged in a separate container, making it easy for educators to distribute and collect the kits during classes and workshops.
Useful links:
Or download a zip file of all 10 cards.
There's also a playlist of the activity card helper videos.